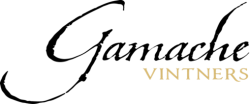 Gamache Vintners
Gamache Vintners is a family owned winery in Washington State' Columbia Valley producing exceptional award winning varietal and blended wines since 2002. Blending over 30 years of viticultural experience with the craftsmanship and finished quality of a veteran winemaking team, Gamache Vintners wines have always focused on showcasing the source vineyards utilized in the making of their wines.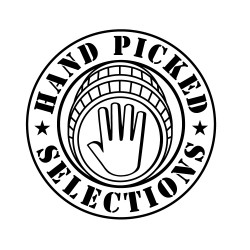 Hand Picked Selections
"Offering wines of quality, character and value"
HPS is a leading independent merchant of premium wines from France, Spain, Argentina, Greece and California. Over the past 25 years, HPS has developed a reputation for bringing to market uncommonly good wines, representative of their origins and at competitive prices in each category. Between the extremes of soundly made, mass-produced wines that lack personality and expensive wines of great distinction, there are an enduring number of artisans producing wines of quality and character at reasonable prices. These are the wines HPS chooses to sell.

Gibbons Lane Winery LLC
"Inspired by the soul, crafted to perfection"
Driven by a passion for great food and wine, as well as extensive vineyard and winery experiences in France and Italy, in 1998 Carolyn Lakewold and her husband, Fred, began construction on a small, well-appointed and charming winery on a picturesque property adjacent to the Deschutes River on Gibbons Lane SE near Tenino, Washington. The first commercial release of Carolyn's wine under the Donedei (French origins, means "Gift of God") label was a 1999 Merlot – in 2000, a Cabernet Sauvignon was produced. Donedei wines are produced from grapes sourced from the Ciel du Cheval Vineyard  (Red Mountain Appellation) and Elephant Mountain Vineyard (Yakima Valley Appellation) – the wines are produced from 100% free run juice (no pressing) to enhance concentration and color intensity and then ferment in small lots using proprietary yeasts.  
OTHER D&A CLIENTS
College Success Foundation
Gilda's Club Seattle
Haggen
Kendall Jackson
Love Washington Wine
March of Dimes
Quality Food Center Corporate
Rotary Club of McMinville
Seattle Children's Hospital Foundation
Seattle Midwifery School
South Seattle Community College
Washington State University
Washington Wine Country
Washington Wine Industry Foundation
Wine Outlet
Woodinville Winery Collective