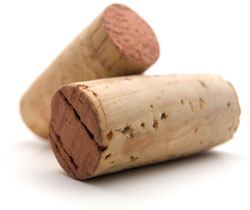 Winery Services
You Reap What You Sow
For many wineries, the challenge of finding a distributor is second only to their frustration with the results. But is the distributor always to blame? In this age of consolidation, with wholesalers' portfolios bursting at the seams, a winery's success is dependent on its ability to develop partnerships with distributors through on-going communications, sales support and shoulder-to-shoulder work in the market.
Bringing more than 25 years experience in the business to bear, Dasté & Associates is a results-oriented, relationship-driven organization that understands the complexities of wine sales, distribution and marketing. Our services are designed to provide clients with a cost-effective alternative to in-house sales and marketing. Take a look.
Sales
Distributor and broker management
Expansion market planning (identification, evaluation, etc.)
Chain/headquarter sales and management – On and Off Premise
Key account representation – On and Off Premise
Marketing & Public Relations
Long and short term strategic planning
Pricing, programming and incentive strategy
Brand/winery imaging – packaging, promotional materials, website, etc.
Event planning
Public relations services
Corporate & Non-Profit Special Events and Marketing Services
As either a support team to augment your in-house event planning staff or as a comprehensive event planning company, Dasté and Associates offers a full range of professional services to develop and execute creative and effective corporate special events, meetings and incentive trips as well as non-profit auctions that will meet or surpass your business expectations.
To assure the unique character and complete success of your events, we combine our extensive in-house experience and your vision with select industry professionals to form a dynamic team to work for you to fulfill your business needs.
Concept development and planning
Budget development and financial management
Timeline creation and event production schedule
Venue site inspection and negotiation
Marketing strategy plan and implementation
Evaluate, hire and manage graphic designers, photographers and printers
Collateral materials design, development and production
Entertainment contract negotiation and management
Décor
Food & beverage recommendation
Sound, lighting and audio visual
Speaker and VIP coordination
On-site meeting coordination and management
Committee development and management
Procurement advisement for charity auctions
Auction lot sequencing
Volunteer management – non-profit events